---
---
HOME / SITE MAP / BACK TO SCIENCE / BACK / MORE ABOUT WHALES!!! 
---
---
|| SCIENCE ||
FOR AGES 7 AND 8
INFORMATION - WHALES - 3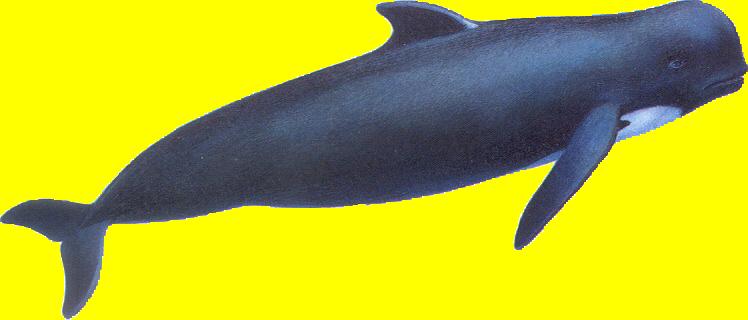 Toothed whales have sharp teeth.
Unlike baleen whales they eat bigger animals, one at a time.
Toothed whales are smaller than baleen whales.
Sperm whale, Beaked whale, Sowerby's whale, Pilot whale, Porpoise are toothed whales.
| | |
| --- | --- |
| | |
| BEAKED WHALE | SOWERBY'S WHALE |
| | |
| --- | --- |
| | |
| PORPOISE | PILOT WHALE |
Baby whales are called calves. They are born underwater. They drink milk from their mothers. Baby whales grow big very quickly.
Whales come to the surface regularly to breathe air. They breathe through a blowhole in the top of their heads. When they breathe out, blows of vapor shoots into the air.
Whales also leap out of the water.
Like Porpoise, Dolphins are toothed whales. They like to swim together in groups called schools.
White whales are also known as beluga whales. They are all white.
Have you seen unicorn? The narwhal has only one tooth which looks like a unicorn's horn.
Killer whales are toothed whales. They eat penguins and other smaller whales.
Male killer whales have taller back fins than females.   
GREAT!!!
---
---