---
---
HOME / SITE MAP / MATH / BACK / MORE MATH!!!
---
---
FOR AGES 6 AND 7
|| MONEY MATH - 5||
Dear friend:
Now count the money.
Can you count how many dollars and cents are there in the pictures bellow?
Now compare which one is more and how much more?
Ask your parent or your friend if you need help.
Ask your parent to show you different kinds of coins.
And challenge them that you know how to count money.
Picture - 1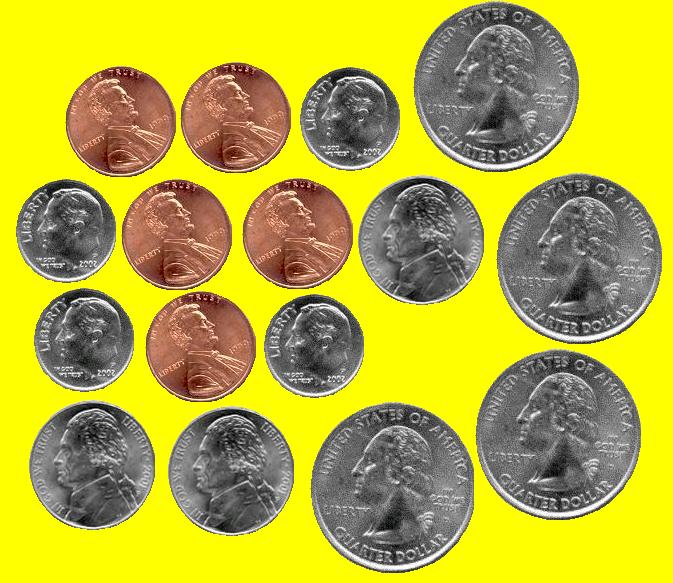 Picture - 2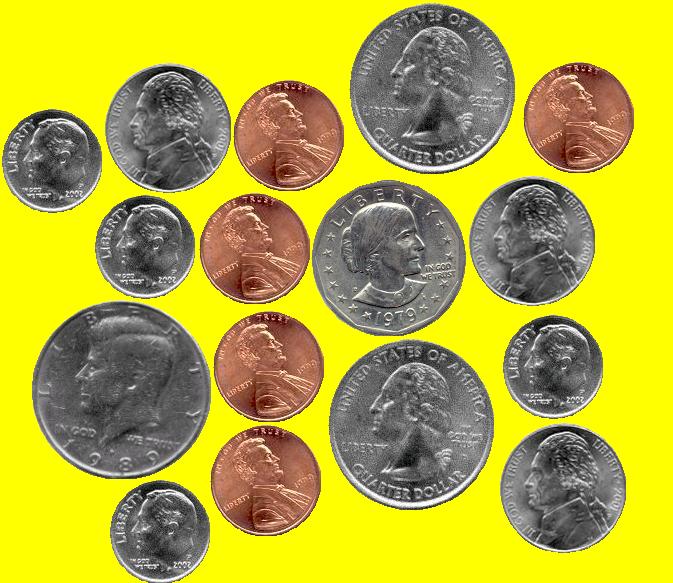 Tell your parent that you know about counting Money.
---
---